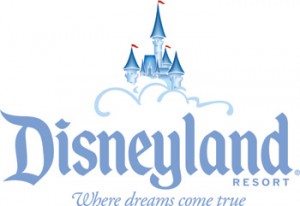 You can get Summer Pass at Disneyland Theme Park Tickets as low as $36 a visit. Through this special Promo you can get tickets at these prices at Disneyland. You can get the Pass for which you can play for 3 days in either of the theme parks on any 3 Different Days for $108, i.e. $36 a visit.
This is available through a special promo link I will give you. This Deal is for Southern California residents.
You can visit This Link for the promo Offer.  You will be thrilled by the nighttime spectacles at Summer Nightastic! And there is another Summer Pass Plus, which will give you 3 days at the Disneyland Resort, including visits to both theme parks on the same day, all for $129.
Offer is from June 11 to August 29, 2010 and there are some Blackout Dates so please those out. You can get Cheap Airline Tickets and Cheap Hotels Offers and Promos, So Keep Visiting and Don't forget to SUBSCRIBE to GoodTravelOffers for Free,to be UPDATED whenever New Offers, Coupons, are available, an email will be sent to inform you. Subscribe to my Site for Free by Email from here or by Clicking here