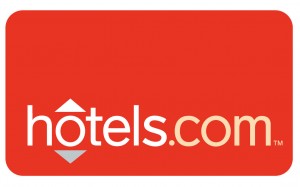 Hotels.com new 10% Discount Coupon that will get you Cheap Hotels Worldwide. You can get discount on any Hotels in any country. This is a Exclusive Deal and you have to act soon. Well there are some more Details to the Offer and it has some pros and cons to it.
The discount is 10% but the coupon expires very soon and that means you have to make your Hotel Reservation soon!
You can also view the earlier Coupon for 40% Discount and 15% Off from Here
This new Coupon will give you 10% Discount on your hotel reservations. Use HCeReC62 and get 10% Off on Hotels. You have to visit Hotels.com and select their UK Site and book your Hotel through it and you can select any hotel in any country. This new coupon is valid for Hotel Bookings till 1st August for Your Hotel Stays till 31st December 2010.
You can Also use the Coupon DELICIOUSBABY on Hotels.com (US) and get 10% Discount as well, if you don't want to use the above one.
You will get plenty more Hotel and Airline Deals and Discounts so Keep Visiting and Do SUBSCRIBE to my site for Free,  Click Here to Subscribe to My Site for Free by Email or by Clicking here